Our Services
Residential
We specialize in new construction, as well as custom remodels to existing homes. Our licensed electricians are professional and proficient in current codes to make your home efficient and safe for your family
More Info Commercial
With our comprehensive construction capabilities we specialize in new construction and retrofit projects for existing buildings. We specialize in schools, commercial buildings, hospitals, medical office buildings and retail space.
More info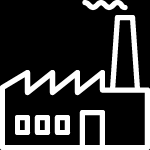 Industrial/Manufacturing
Our expertise in the industry includes:
New construction, Routine maintenance, Retrofit projects, Monthly service contracts & Repairs of electrical equipment.
more info
What our customers are saying
I called with an urgent situation and they were at my house 15 minutes after my call! They were professional, thorough, and did good quality work. I would recommend them for any job and would use them again without hesitation.

Charles Olson
Great company! Cort was great to work with and very friendly. His crew came off another job to ensure my family had power before the sun went down in a cold January. Would hire again!

Adam Durfee
Awesome company to work with. Courtney was the most professional and quickest to respond out of anyone I have worked with! Highly recommend going with these guys

Derick Cox
We use these guys all of the time. They do awesome work and it's always done right the first time. Would recommend them to anyone!

Scott Johnson